Morning Glory Arts Therapy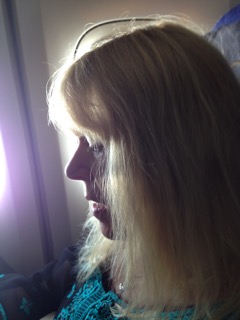 Dr. Maryam Mermey is a registered expressive arts therapist and serves all ages and challenges through the healing power of the expressive arts.
Dr. Mermey is an expressive artist trained in the therapeutic use of the visual arts, fusing glass, movement, dance, music, theatre, the literary arts, and film and makes these art forms available to her clients. Morning Glory Arts Therapy attunes to each client to offer an integration of the above art forms to inspire wholeness in body, heart, mind, soul and spirit and to illuminate the jewel within each person. Knowing one's own magnificence fortifies one to rise to the ordeals life offers. Each session is an hour and a half. The sliding scale is from $50 - $150 and each person decides what s/he can afford. If you have any questions please call: 207-458-3357.
"From my own personal experience, I found that the arts were a healthy way of letting the internal feelings out from past trauma in a positive manner, in a judgement free zone. Maryam has a clear and patient state of being, and is very welcoming."
Former Advanced Expressive Arts Therapy student
"Thank you for all the support you give to me!!! I truly mean that from the bottom of my heart, you don't know how much you help me. You are such a blessing to all of us there and have created peace even among those that aren't always peaceful."
"I can't express how much I appreciate your compassionate spirit and willingness to come to the center. Thank you so much!"
Two remarkable women from the Women's Healing Arts Circle at The Center for Wisdom's Women